THANK YOU FOR YOUR SUPPORT
Total online brick dedications received by CUH so far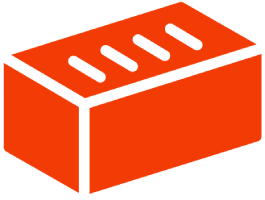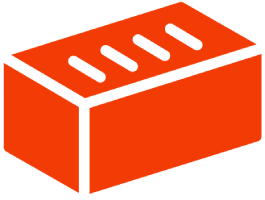 Offline brick dedications
Graysen

12-07-2021

Thank you for building their hospital so that I won't have to travel to Crumlin or temple street all the time for appointments! I have a few doctors looking after me in CUH. I was born at 26 weeks, weighting 2 pounds. Now im 2 and I have various health concerns including a tracheostomy and cerebral palsy. I look forward to visiting the new hosptial!

Martin

12-07-2021

A great idea for a great cause.

Alice

12-07-2021

I spent a lot of time in CUH as a kid, happy to be able to give back some small bit x

Ger & Angela

12-06-2021

God Bless you all for treating and saving all the little Angels

Gemma

12-06-2021

This is a great idea as a gift for friend/family for Christmas

Justin

12-05-2021

Delighted to support a great cause

Victoria

12-05-2021

Delighted to support such a worthy cause.

Beth

12-05-2021

in memory of Robert J. Richardson, love of my life and best friend

Elizabeth

12-05-2021

In memory of Mary Richardson...beautiful spirit, best friend xx

Bernadette

12-04-2021

Hope all the plans for the new children's hospital run smoothly!

UCC

12-04-2021

This is such a great initiative and we are so happy to be able to support the new Children's Hospital! Thank you for all that you do.

Kerrie

12-04-2021

A worthy project - let's look after the hospital staff who look after our children and provide world class healthcare

Barry

12-03-2021

Well done

Cliona

12-02-2021

In memory of Dr. Alan Quinn

Des

12-01-2021

In memory of our little angel James David

Sile

12-01-2021

Best wishes to everyone involved in this important project

Hugh

11-30-2021

Best wishes to all

Hugh

11-30-2021

Best wishes to all the work

Marie

11-30-2021

Let's get building!

Gobnait

11-30-2021

Many thanks to all in the ladybird ward who looked after my baby grandson Tom Meaney in May 2021 couldn't praise the nursing staff enough.

Anthony Burke

11-30-2021

Our late Mum would have loved to support this cause

Eileen

11-29-2021

Best of luck with this wonderful project!👌

Carmel

11-29-2021

Wishing this venture every success a valuable facility for Cork families.

Patrice

11-28-2021

We are privileged to get a children's hospital in Cork. Well done to all involved

Alec

11-28-2021

For my granddaughter who spent her first few nights in the CUH ❤️

Valerie

11-27-2021

My husband was the Centre Manager of Infant for over 3 years,so as a Christmas gift to him,I would like to buy a brick in honour of the relentless work he did in order to get the centre up and running😀

Valerie

11-27-2021

This is a really special fundraiser.My mother passed away on May 18th 2020 and I miss her more and more with each passing day.She brought me into this world on August 27th,1968,so I would like to honour her,by having her name on a brick in the CUH Children's Hospital.I will be giving this to my father as one of his Christmas gifts- he is 89😀

Una

11-27-2021

Best of luck to all involved in this wonderful campaign!

Sean

11-27-2021

In memory of a great mother who was passionate about all children.

Ray and Mary

11-27-2021

Ray and Mary doherty and family Bishopstown cork

John

11-27-2021

So happy to donate and such a great idea

Marian Hennessy

11-27-2021

Best of luck

Patrick O'Driscoll

11-27-2021

Delighted to support such a worthy cause. Best of luck with the fundraising.

Christine

11-26-2021

Well done to all those involved

Chiara

11-26-2021

My friends and I decided to take part to this wonderful campaign because we think is great. We love the idea behind and we are so happy to be part of it. We decided to put ''girls crowd+Emma'' as name because is our name on our common chat and my daughter Emma is our little mascot.

Geraldine

11-26-2021

How it will be built soon

Réiltín Werner

11-26-2021

Ali

11-26-2021

Please email me the post as it more sustainable (if this possible).

Siobhan McGurk

11-25-2021

Beth, Charlie, Sam

11-25-2021

HappyTummy.ie

11-25-2021

Best of luck with this great fundraiser! Love being part of it, Sinèad

Marie

11-24-2021

Fantastic cause- best of luck to everyone involved!

Joanne

11-24-2021

Great cause happy to support locally x

CAROLINE BRADY

11-24-2021

Best of luck with this fundraising campaign for a great cause

DR STEPHEN

11-24-2021

All the staff in CUH Paediatrics need your support, for this amazing cause 👍

Mary

11-24-2021

In loving memory of my husband Willie Keating who received great care in CUH over many years and sadly passed away in the loving care of CUH on May 26th 2020.

Niamh

11-23-2021

Great cause😍

Maryteresa

11-23-2021

Buying this brick for son Callum 12 who spends a lot of time in cuh puffin and seahorse, the staff are absolute angels on earth, they are truly amazing x

Lorna &Malcolm

11-23-2021

Thank you for looking after our baby grandson

Pauline

11-23-2021

Our CUH Childrens wards family always in our hearts. Go superheroes. Cathal O Neill

Michelle

11-23-2021

Best of luck we are frequent visitors with my son jack and the staff are amazing

Farrah

11-23-2021

For Samuel O Regan. Who spent the first months of his life in NICU and on Ladybird Ward. Forever indebted to all nurses, doctors and all staff.

Finbar

11-23-2021

Delighted that the CUH's new Children's Hospital is finally happening, congratulations to all on the CUH Charity Board.

Finbarr

11-23-2021

A great cause worthy of our support as a community.

Sarah

11-23-2021

Delighted to support this project, good luck 👍🏻

Rose

11-23-2021

Hope this campaign is a huge success

Betty

11-22-2021

Good luck

Joseph

11-22-2021

A fantastic cause, Merry Christmas.

Grania

11-22-2021

Best of luck with this new much needed facility.

Michael

11-21-2021

For Baby Ben Colohan 💙

Liam, Aislinn, Zoe & Grace

11-21-2021

Making life's challenges when you have a sick child a little easier closer to home. A very much needed resource for all our munster children and their families.

Deirbhle

11-21-2021

What a fantastic campaign and an honour to be part of it. This will help so many families xx

Noel

11-21-2021

All buildings start with a single brick so your brick could be the start of something great.

Vikki

11-21-2021

A worthy cause, our children and grandchildren deserve world class care.

Kathleen

11-21-2021

Best of luck with your fundraising efforts. Such a great cause!

Patrick

11-21-2021

We've raised four kids without too many problems, thankfully, but whenever something did happen we were very grateful for the hospital and it's terrific staff. Best of luck with the future.

Donal

11-21-2021

My sister Geraldine was a kind and generous person who loved children, and her quiet decency shone through in her work as a Special Needs Assistant. She would have wanted children and their families to have better facilities at CUH.

Kate Durrant

11-20-2021

Having spent many months in the wonderful paediatric wards in CUH we're delighted to add 'another brick in the wall' to ensure the next generation of children receive the same exemplary care we did.

Alanna

11-20-2021

Best of luck with the new hospital xoxo

Paul Shanahan

11-20-2021

Great hospital and caring staff

Niall

11-20-2021

Thank you to the doctors and nurses at CUH in our time of need. I hope this small donation will go some way to showing our appreciation.

Aideen

11-20-2021

1 brick for a better future for the children of munster

Doireann

11-20-2021

Happy to help bring us 'one brick closer' to ending the need for our sick children to travel up to Dublin for medical care 🤍

Maeve

11-20-2021

Wonderful cause

Anne

11-20-2021

Good luck 🍀

Ber

11-20-2021

Good luck with this much needed facility

Offline donations

11-30-2021

Huge thanks to all our supporters who have made off-line donations for this Buy a Brick Appeal! 🙂

Offline Donation

12-07-2021

Huge thanks to all our supporters who have made off-line donations for this Buy a Brick Appeal! 🙂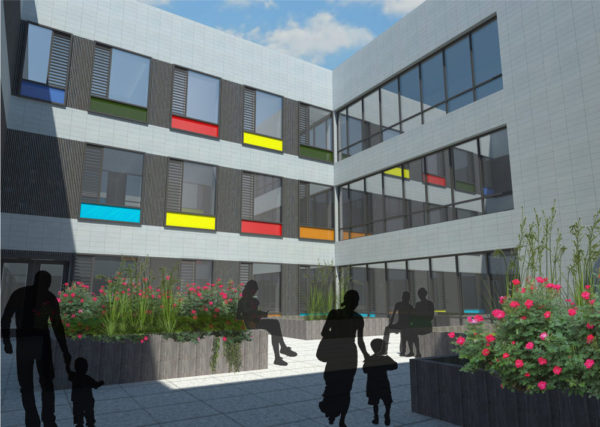 Click 'Buy a brick' at the top of the page
Complete the donation form
Nominate yourself or a friend and that name will be displayed on a wall in the new Children's Hospital.
When the hospital is built you can see all the names in person, which will be screen printed onto a wall.
You will also receive a card in the post which you can keep or gift to someone else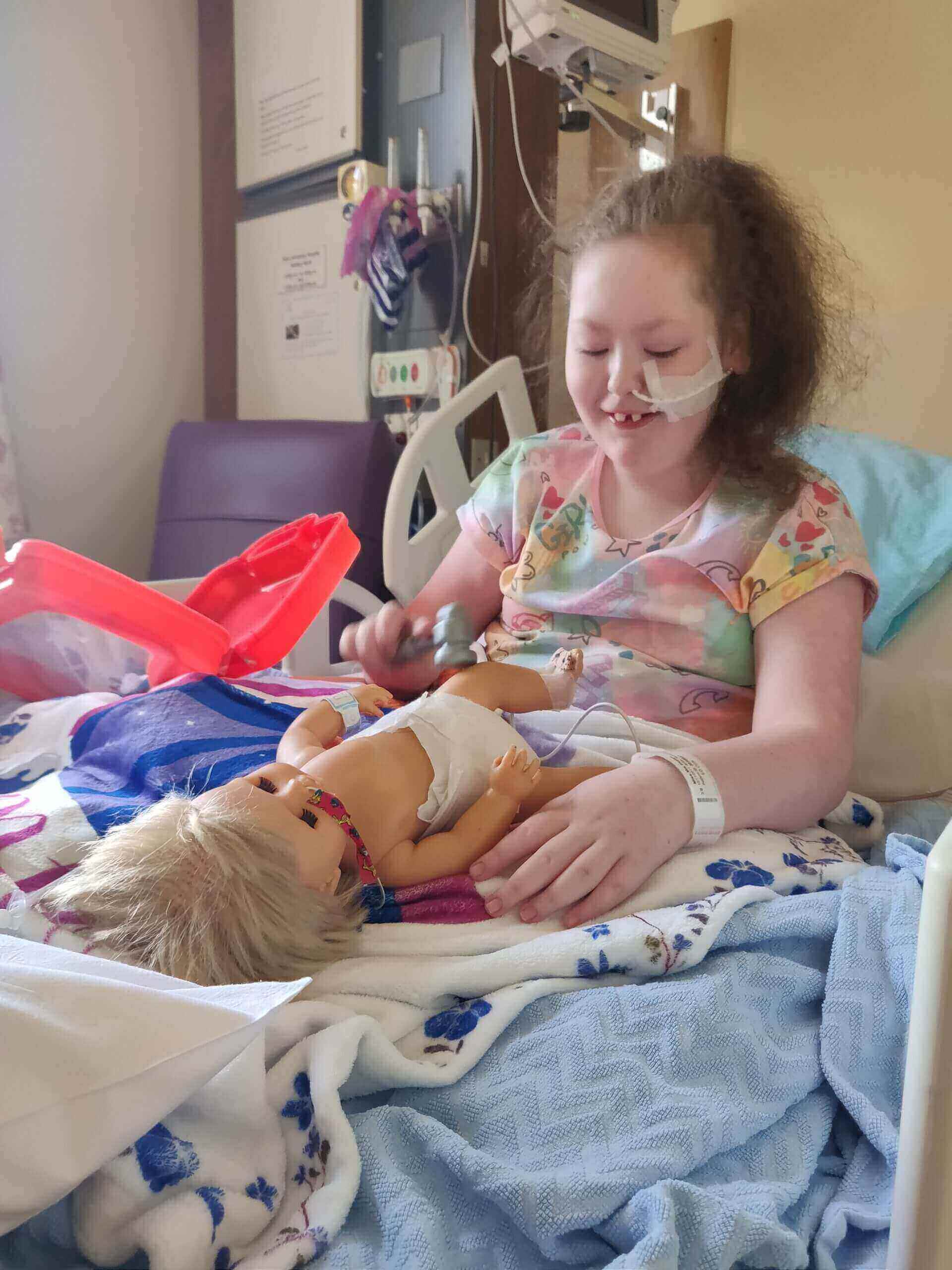 About the Children's Hospital in CUH
Too often families are forced to split while one parent travels to Dublin with a sick child and the other remains at home in Munster with other children or work commitments.
This makes it an incredibly difficult time for both parents. And even more difficult as a single parent. Being nearer to home is hugely important for the whole family unit during a difficult time so you can lean on that support network.
The development of a dedicated children's hospital will be a major step forward in the delivery of best-in-class paediatric services to the children of Munster and will make a huge difference to the families of those in the region who need this service.
€60M OF GOVERNMENT FUNDING ALREADY APPROVED!
THIS ENSURES YOUR DONATIONS WILL GO TO PROVIDING WORLD- CLASS, INNOVATIVE EQUIPMENT AND TECHNOLOGY